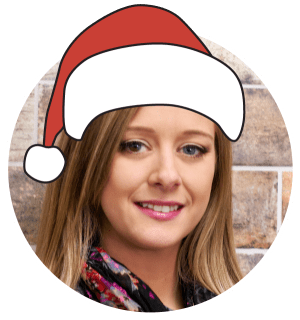 Nicole
The True Meaning of Christmas
My family LOVES to bake for the holidays.  We all gather together and bake Spice Pies and Christmas cookies. We then deliver our pastries to our friends and neighbors.  We bake 30 pies each year.  It has become such a fun tradition for my family, and neighbors.  They love our recipe, so I will share it with you.  Click on the image below.
My daughter loves the movie The Nightmare Before Christmas. Each year we watch the movie together and I give her a present from "Jack Skellington". The present has a scary whimsical theme, such as Monster High Dolls, slime, or 5 Nights of Freddy toys. She loves it! Don't worry; she also gets a present from Santa.  
I also have my daughter go through her current toys before Christmas, and have her pick out toys she would like to donate. We have given to Toys For Tots and the Angel Tree. As a parent, this warms my heart. She is learning the true meaning of Christmas, and is giving to kids in need.  
Happy Holidays and Warm Wishes!!