Frequently Asked Questions
Frequently Asked Questions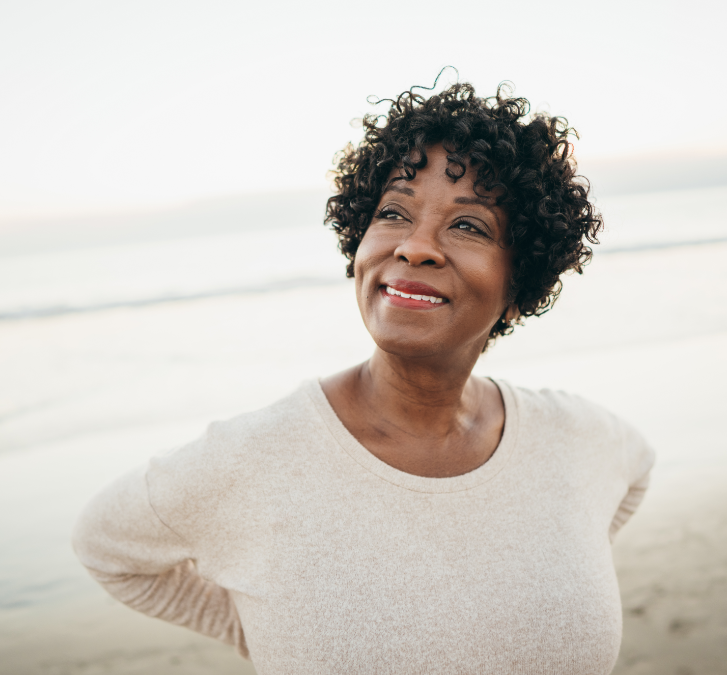 General FAQ's
How do I contact the office?
The fastest and easiest way to contact the office is to send us a message is via the Patient Portal.  It is HIPAA compliant and it does NOT require a log in.  At the Patient Portal, you will find tools to help you schedule appointments, request medications and contact your providers and the office. We encourage our patients to interact with our office.
I sent a message via the Patient Portal. What happens next?
Once you submit your message, you will receive a text message acknowledging that we have received your submission.  From there, your message travels to a virtual mailbox in the order in which it's received.  Our staff continually works on the list of messages each day. Depending on what the issue is, our staff works to resolve the issue, which may take a day or two to complete.  Once the issue is resolved, you will receive a text message or a phone call letting you know we have resolved the problem.
I keep calling and I can never get a hold of anyone in the office. What do I do?
In order to give the best care possible to patients in our office, we have developed an efficient system of communication without the use of phones. Our providers and staff do not have direct phone lines to call/answer.  Therefore, the best way to reach us is by leaving a message through our online Patient Portal. There is no need to leave multiple messages. We do ask that you please allow 3 business days for us to respond. Though we do our best to respond within 24 hours, sometimes it takes a little longer.
I had a question for my provider. How soon will I hear back?
If you reached out to your provider, please allow 5 business days to process your request. When contacting your provider, we will not respond to questions about dose increases or changes to your opioid pain medication.
Can't find what you are looking for? Ask a question.
Medication FAQ's
I refilled my medication and got a text saying I have a balance, but I haven't gotten a bill yet. What do I do?
No worries! Sometimes our computer system gets information before our bills are printed and sent out. You can either 1) Send us a message letting us know you were unaware of the balance because you haven't gotten the bill yet; 2) You may go online to pay your balance; or 3) You may call our billing department at (844)285-4828 to answer any questions you may have about the bill, get a copy of your bill emailed to you, etc. At Specialists in Pain Care, we do all that we can to work with our patients. We understand how important it is to receive your medication on time.
I have commercial insurance, and I've subscribed to the E-Prescribe Convenience plan. I need to change my credit card on file. What do I do?
Please send a general message to us through our Patient Portal.   Our Practice Manager will call you to get your updated information. Please do not create a second subscription.
I'm trying to request a medication refill and schedule a Medication Management phone appointment, but there's no dates/times available before my current prescription runs out. What do I do?
Our Medication Management phone appointments are done on Tuesdays, Wednesdays and Thursdays each week. These appointments fill up quickly, so we recommend requesting your refill at least 7 days before you run out of medication. We understand that things happen and sometimes refill requests are done last minute. If this happens, please send us a message through the Patient Portal ASAP, and we will do our best to get you on the schedule for that day or the next day.
I requested a refill on my medication, but the request was denied. Why?
Medication refill requests are contingent upon review and approval by the medical staff. A request is not a guarantee that your prescription will be fulfilled. The most likely reason for denial is that you have not been seen in the office for some time. You may have to make an appointment and be seen by a provider in the office before getting your prescription medication. To request a follow up appointment, go to: REQUEST A FOLLOW UP APPOINTMENT.
Why won't my insurance cover my medication? What do I do?
Some medications require a Prior Authorization (PA) before the insurance company will cover the medication. This typically happens annually at the beginning of the year or if it's a medication that's new to a patient. Obtaining a PA for medication often takes several business days. When this happens, you have the option to pay for the medication out of pocket (be sure to always use GoodRx.com to get a discount) and then after the PA is approved you can ask your insurance to reimburse you. Or, you can wait for your insurance to approve the PA before picking your prescription up from the pharmacy.
In either scenario, to expedite the process, please send us a message through the Patient Portal letting us know you need a PA for your medication. Sometimes the pharmacy does not contact us and precious time is wasted waiting for something we were never notified about.
Appointment FAQ's
I have requested a new patient appointment. What happens next?
You will be contacted by a Specialists in Pain Care Team Member within 2 business days either by phone or via text. Once your appointment is scheduled, you will want to visit our new patient page to view useful tools including what to bring on your first visit and directions to the office. Go to: New Patient Page
I am a new patient. I scheduled my appointment. Can I complete my new patient paperwork?
New patient paperwork can be completed prior to your appointment. Follow this link: New Patient Forms
I have requested to schedule an injection. I am looking for pre-procedure instructions.
I have requested to re-schedule my appointment. How soon will I hear back from the office with my new appointment?
If you have rescheduled your appointment, please allow 2 business days/ 48 hours for us to process your request. You will receive an email/ text with your new appointment.
Please note, changing your appointment may result in you running out of your pain medication prior to the next appointment.
Billing FAQ's
I have more than one insurance. Why did I receive a bill?
If you have multiple insurances, one is designated as the primary insurance and the other is the secondary insurance. With some insurances, you must pay a deductible amount for the primary insurance before the secondary insurance picks up the rest of the bill. In other cases, if you have changed insurances or gotten a new insurance, the patient has to call both insurance companies in order to update their Coordination of Benefits or "COB". A "COB" communicates to all parties which insurance is primary and which insurance is secondary. If this is needed, you should also receive a letter in the mail from the insurance company to fill out and mail back to them. If this is not done, one insurance may refuse to pay because they do not have an updated "COB" on file. When that happens, the patient gets billed instead.
My bill is wrong, how do I get it fixed?
If you feel you have been billed incorrectly, please call our billing department at 1-(844)285-4828, and they will be happy to help get things fixed for you or clarify anything you may have questions about.
I'm on a payment plan. Why am I still getting texts about my balance?
The texts you receive about paying your balance are computer generated. Unfortunately, the computer cannot tell who is on a payment plan and who is not. If you are on a payment plan and are current with your payments, please send us a quick message via the Patient Portal after you request your refill reminding us you are on a payment plan.
I received a bill from an office visit several months ago. Why am I just now getting this?
After each appointment, we submit a claim/bill to your insurance company. Sometimes there is a mistake in the claim submitted or the insurance company requests additional information before they agree to pay the claim. If the insurance denies the claim, we have to submit an appeal along with the additional information they requested and/or the corrected error. This back and forth process can take several weeks at a time, and we do not know what your balance will be until after the insurance pays their portion of the claim. We are not able to send a bill to you, the patient until things are finalized with the insurance company first.
I would like to speak to a manager, how can I reach them?
Please send a general message to us through the online Patient Portal and a manager will call you as soon as they are able. If it is a billing matter, please call our billing department first at (844)285-4828 to see if they can resolve the issue.